Sunbury Motors Kia Can Handle All of Your Kia Service Needs in Sunbury, PA
Every Kia model is known for affordability, reliability, and convenience. These vehicles look good, handle excellently, and they're built to last. Sunbury, PA drivers can get optimum value from their Kia cars, SUVs, and subcompact SUVs with diligent maintenance and servicing.
If you've got a Kia in your driveway or garage, Sunbury Motors Kia can handle all of your service needs. Read on to discover why we're the best place for Kia scheduled maintenance, tune-ups, urgent repairs, and more.
We Offer Thorough Tune-Ups to Keep Your Kia Functioning Like New
Come see us before taking a long road trip to make sure that your vehicle is ready for the challenges that lie ahead. Like many Kia drivers, you probably use your car for a challenging daily commute. Our tune-up services are performed by Kia authorized technicians, and all of our parts replacements or completed with genuine Kia parts. Our onsite mechanics know the needs and nuances of every Kia model and year. We can quickly and efficiently:
Check and change the engine oil
Replace spark plugs
Check and change the cabin air filter
Assess and adjust your tire pressure
Rotate your tires
Verify coolant levels
Inspect and maintain all hoses and connections
and more.
These visits give our team the chance to identify small and developing issues so that they never have the opportunity to spiral out of control. Regular tune-ups can limit your repair costs, reduce your spending on fuel, and extend the lifetime of your auto.
Kia Scheduled Maintenance
Every Kia model has a manufacturer-recommended maintenance schedule. Staying on top of this schedule can be essential for preserving your manufacturer warranty. It will also help you avoid a host of common problems. Kia scheduled maintenance service will include all tune-up services as well as testing and inspection of the:
Emissions system
Oxygen sensors
Ignition system
and we'll even look for faulty or damaged vacuum hoses among other things. At Sunbury Motors Kia, we've got a comfortable waiting area, and we pride ourselves in always offering fast, convenient solutions. Call or drop by today to take advantage of our outstanding Kia service.



Choose Kia Service


Service Centered Around You
Here at Sunbury Motors Kia, our mission is to provide you with the same exceptional level of service that led you to purchase a Kia vehicle in the first place.
We offer a comprehensive selection of Genuine Kia Parts and Accessories, so you can accessorize your vehicle to fit your style. Whether you purchased your vehicle from us or not, Sunbury Motors Kia is your #1 destination for auto service and repair in Hummels Wharf, PA.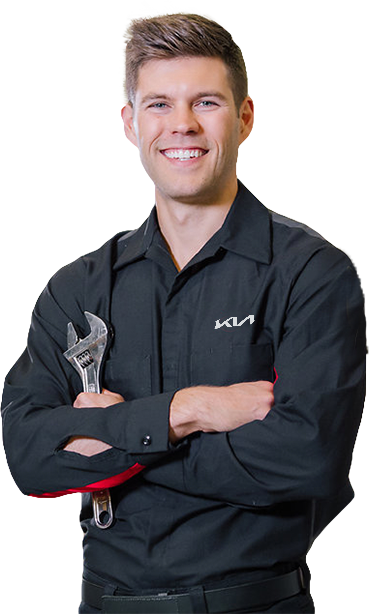 Among the many auto repair services, Sunbury Motors Kia offers Hummels Wharf-area services, including:
Oil Changes
Tire Rotation
Engine Diagnostics
Transmission Repair
Brake Replacement
Factory Trained Service Technicians